THE SALON OF ANUBIS

Or the Academy of Lilí and Danté


(foto: © David Ruano / TNC)


Músic:Joan Albert Amargós
Idea and libretto: Toni Rumbau
Directed by Luca Valentino
Conducted by Joan Albert Amargós
Set design and construction: José Menchero
Magic consultant: Mag Lari
lighting: Quico Gutiérrez
Performed by Grupo Instrumental Barcelona 216
Internacional Relations: Dietrich Grosse
Executif production: Lola Davó - BITÓ
Coproduction: La Fanfarra / Grup Instrumental Barcelona 216/Festival d'Òpera de Butxaca i Noves Creacions
Production: LA FANFARRA
THE TEAM
The team responsible for The Salon of Anubis is the same as that which created Euridice and the Puppets of Charon, the first opera by Toni Rumbau and Joan Albert Amargós: Luca Valentino as director, José Menchero as set designer and constructor, Quico Gutiérrez lighting design and technician and Dietrich Grosse in production. We believe that the fidelity to the same team will guarantee the final result of the project and follows from the desire of each one to share again in an enjoyable and successful experience. At a time when it is so difficult to maintain and develop both lines of work and teams with a specific creative coherence, we believe that this second project is a challenge that is well worth undertaking.
For The Salon of Anubis we have incorporated the magician Mag Lari, an excellent artist who has established himself as one of the most interesting young magicians in Spain at the present time. In terms of the production, as well as collaborating with Dietrich Grosse again, responsible for the production's international relations, we are able to count on the expert hand of BITÓ Productions.

BACKGROUND
After a first opera written together and premiered in 2001 (Euridice y los Títeres de Caronte - Euridice and the Puppets of Charon), Joan Albert Amargós and Toni Rumbau have decided to collaborate again on a new chamber opera project. The point of departure is similar: the idea of creating a cross between opera and another theatrical genre, developing interdisciplinary techniques to which opera, by its very nature, tends. In Euridice the chosen genre was the world of puppet theatre, in which Toni Rumbau is thoroughly versed. In the new project, The Salon of Anubis, the genres it is proposed to cross with opera are, again, puppets (in the widest sense of visual theatre, using a variety of puppet types, masks and objects), shadow theatre, and stage magic.
We believe that one of the avenues available for the regeneration of opera is, precisely, the interaction with other languages, genres and styles, which enables opera to incorporate new tools and material, capable of connecting with modern audiences. Indeed, the idea of inter-disciplinary creation is at the heart of today's artistic and cultural debates, given the necessity of responding through artistic expression to the complexity of a world which can only be understood, incorporated and represented from a plurality of points of view and complementary perspectives.
Opera, as a genre of genres which by definition depends on the interplay between different stage and artistic languages, adapts itself perfectly to the needs of our epoch, and, very specifically, to this inter-disciplinary project in which we wish to cross-pollinate opera with the theatrical worlds of magic, puppets and shadow theatre.
CV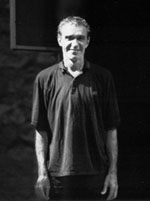 AMARGÓS
Joan Albert Amargós, born in Barcelona, is, without a doubt, one of Spain's most respected musicians and composers. Pianist and clarinettist, he has composed chamber and symphonic works and has written for cinema, theatre, television and dance. His experience in arranging and orchestration of all kinds of music demonstrate his versatility. He founded the group "Música urbana" with which he has made two records, and recently the international label "Harmonía Mundi" has brought out CD's of his "Concert for clarinet and orchestra" and other chamber pieces, and the opera "Euridice and the Puppets of Charon". His most important pieces are: chamber music -"Concert of the South" for violin, cello and orchestra; "Sonata for two guitars" and "Sonata for flute and piano". For orchestra - "Variations for orchestra" (1981), "Concert for clarinet and orchestra" (1995) and "Los Tarantos" (ballet, 1985). For orchestra and choir: "Flamenco Requiem" (for Mario Maya, 1993) and "Earth Cantata" (1992). For the theatre he has written music for "Pygmalion" (Dagoll Dagom), "Tierra de Nadie" (María Rovira, New York) and "La Luna de Valencia" by J. Salom. In cinema he has collaborated with the directors Bigas Luna, Jaime Camino, and Gonzalo Herralde, among others. He has written arrangements for Alfredo Kraus, Joan Manel Serrat, Plácido Domingo, Mayte Martín, Camarón de la Isla, Paco de Lucía, Monserrat Caballé, Amancio Prada, Los Sabandeños, Mecano, Cómplices, Ana Belen, Miguel Ríos, Tontxu, José María Cano, Tomatito, etc. He was awarded the first Big Band Composition Prize for "Jazz Contemporáneo" (Madrid 1988), the "Best Record of the Year" prize with Carles Benavent and the prize "Altaveu" (1996) for his musical trajectory and international profile. For television he wrote symphonic pieces for the closing ceremonies of the 1992 Barcelona Olympic Games, conducting the City of Barcelona Orchestra himself. In 2002 he was awarded the important prizes The City of Barcelona music prize and the The National Catalan Music prize for the opera "Euridice and the Puppets of Charon", with libretto by Toni Rumbau.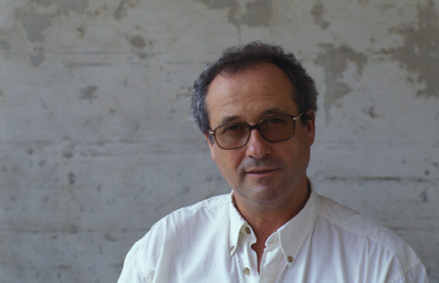 RUMBAU
Toni Rumbau. Born in 1949, Barcelona. B.A. degree in Spanish Literature and Language, University of Barcelona. In 1972 travelled in Italy, Turkey, Iran and Afghanistan. He moved to Denmark in 1972 and lived in Portugal from 1974 to 1975. In 1976 he founded the puppet company La Fanfarra together with Mariona Masgrau and Eugenio Navarro. Writer for the majority of the Fanfarra's productions until 1992. Created the character Malic, an Iberian Adventurer, protagonist of most of the company's shows until 1992. With his solo show "Two Hands", and other productions by La Fanfarra, Toni Rumbau has toured the world, performing in most of Europe, in Scandinavia, Morocco, Egypt, Lebanon, Turkey, Pakistan, India, China, Russia, Brazil and Argentina. In 1984, with La Fanfarra, he opened the Malic Theatre in Barcelona, Spain's first fringe theatre. The theatre received the Critics' Special Prize (1991), The Barcelona City Prize for Theatre (1992) and the FAD Prize (1993). In 1993 Toni Rumbau established the Festival of Pocket Opera, Barcelona, of which he is the director (and which had its tenth edition in 2005). In 1999, he premièred his solo show "Double and Shadow", in the Barcelona summer Arts Festival (Grec'99). In 2001, première of the opera "Euridice and the Puppets of Charon", for which he wrote the libretto, with music by Joan Albert Amargós (Festival Grec 2001). In October 2002 he published his first novel, "La Catedral de las Ruinas", edited by Arola Editores. In November 2002 he created the network: Mediterranean Puppets and Shadow Puppets. In December 2002 he closed the Malic Theatre, after its eighteen year existence. In autumn 2003 he was an invited resident Fellow at the Bogliasco Foundation, (Study Centre for the Arts and Humanities, Liguria, Italy), where he wrote the opera libretto "Doble Sombra", a project with the Italian composer Federico Ermirio. He is currently the director, with Dietrich Grosse, of the Festival of New and Pocket Opera, Barcelona. In October 2005 he presented his book "Pipe Smoking or the Cauldron of Dreams", with photographs by Albert Fortuny, published by Arola Editores. 2005 also saw the première of the Cantata "The Conference of the Children" with text by Toni Rumbau and music by Joan Albert Amargós, a commission by the Auditorium of Barcelona.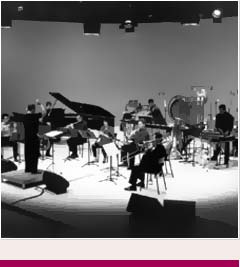 BARCELONA 216
The orchestra Barcelona 216 was founded 1985, as the result of a proposal made by the "Catalan Association of Composers" made to Ernest Martinez Izquierdo; with the objective of performing the younger composers of the Association. Later, together with David Albet, Barcelona 216 decided to widen its repertory with works by international composers, maintaining as objective the diffusion of twentieth century works and, more specifically, promoting composers by means of commissions and first performances. Until the year 2000, Barcelona 216 was the orchestra associated with the Centre of Contemporary Culture of Barcelona. The orchestra develops its own programmes for its season of concerts in Barcelona, with exchanges with other musical formations - national and international - and in productions with institutions and companies from other artistic fields: the dance companies DANAT DANZA and TRANSIT, the opera companies OPERA METROPOLITANA and the GRAN TEATRE DEL LICEU, IRCAM-George Pompidou Centre, the writer LLUISA CUNILLÉ, and the actor ROSA NOVELL and director CARLOTA SUBIRÓS.
Barcelona 216 has made recordings with the following recording companies: HyadesArts, Discmedi and Strtadivarius. With the latter it has recorded the complete chamber works of the composer Robert Gerhard. Since its founding the group has had occasion to participate in numerous festivals and concert cycles such as the Zagreb Biennal, the Holland Festival, Ars Musica - Brussels, Festival Musique Aujourd'hui - Strasbourg, International Festivals of Alicante and Torruella de Montgrí, the Quincena Musical Donostiarra, the Festival Grec of Barcelona and the Festival of Contemporary Music of Barcelona. In 2000 the group Barcelona 216 received the prize Premi Ciutat de Barcelona de Música, for its trajectory of diffusion of the contemporary repertoire, specifically in the performance of "Metrópolis" by Martin Matalon, in the Auditori de Barcelona and for the recording of Robert Gerhard's chamber music.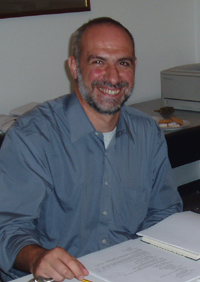 LUCA VALENTINO
Luca Valentino, The Italian director Luca Valentino is, above all, an opera specialist. Luca Valentino is the head of acting studies at the Music Conservatory, in Alessandria, Italy. He has a degree in Italian Literature and Philosophy from Turin University, and his doctoral thesis on Alberto Savinio created enormous interest; it was published as "L'Arte Impura - Percorsi e tematiche del teatro di Alberto Savinio" and was awarded the Silvio D'Amico prize by the Italian Institute of Drama. He has directed various works by Savinio, ("La nostra anima", "Il suo nome" and "La Famiglia Mastinu"), as well as Savinio's opera "Orfeo Vedovo", commissioned by the Barcelona Pocket Opera Festival, together with the short work by Paul Hindemith "Hin und Züruck". He has also directed Savinio's musical theatre pieces "Les chants de la mi-mort" and "Vita dell'Uomo". He has directed the following operas and music-theatre works: Stravinsky's "L'histoire du soldat" for the Teatro Reggio of Turin, "La Cenerentola" by Rossini for the Teatro Comunale, Alessandri, "La passion selon Sade" by Bussotto (Alessandria and L'Aja), "Les Bavards" by Offenbach for Opera Mobile, Antwerpen (Belgium), "Il piccolo spazzacamino" by Britten (Alessandria), "Turandot" for the Teatro Comunale of Jesi with Claudio Cinelli, and "Il Paratajo" by Niccolò Jommelli with libretto by Charles-François Clément in the Barga Opera Festival. Luca Valentino has also worked assiduously in the world of puppet theatre, with various productions and collaborations. In this field, collaborating with Toni Rumbau, he directed "Double and Shadow" for the Barcelona Summer Arts Festival, (Festival Grec'99), and "Euridice and the Puppets of Charon", with music by Joan Albert Amargós, for the Festival Grec'2001, Barcelona.
JOSÉ MENCHERO
José Menchero, León 1956. He studied Fine Arts in Paris, where he specialised as a painter and set designer. He moved to Barcelona in 1984. He was a founder member of the dance company Danat Danza with which he worked for twelve years, designing all their sets. In 1994 he received the Spanish Ministry of Culture's Fine Arts silver medal for his contribution to set design for dance. He currently works with the dance company Lanònima Imperial and regularly collaborates with the company La Fanfarra. As a painter he has had exhibitions in Barcelona, Madrid, Sabadell, Toulouse, Nice, Basel and, frequently, in Frankfurt. Some of his set designs with Danat Danza are: "El futuro ya no es lo era" (1984). "Herbst - La tardor" (1985), "Splitter-Esquirlas" (1987), "El cielo esta enladrillado" (1990) and "Tiempo de hielo" (1993). For Lanònima Imperial, among others, "Litúrgia de somni i foc" (2000); and with the Fanfarra "La capsa de joguines" (2001) and "Euridice" (2001). Of special note among his recent work are, in 2004, "La mirada del otro" and "Orfeo" (Lanònima Imperial) and "El despertar de las passions" (la Fanfarra), and, in 2005, "Entre hombres" (Lanònima Imperial) and "La Mar de Formas" (Lanònima Imperial).
Contact and management:
Dietrich Grosse -Toni Rumbau
CITART – Centre d'Iniciatives del Teatre de les Arts S.L.
La Rambla, 75, 1º
08002 Barcelona
tel 933 100 117- 933 018 485
fax 933 176 229
email:
dietrichgrosse@mondigromax.com