Journey notebooks
(project blog):
diary, cities visited, images...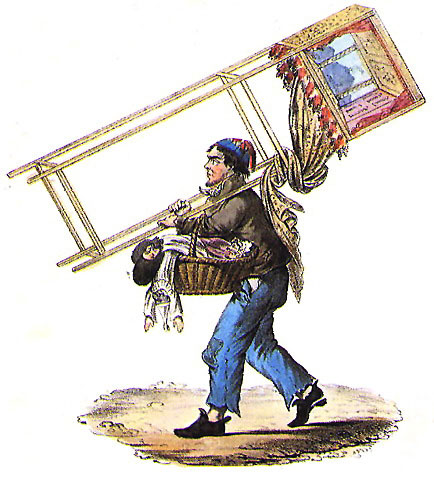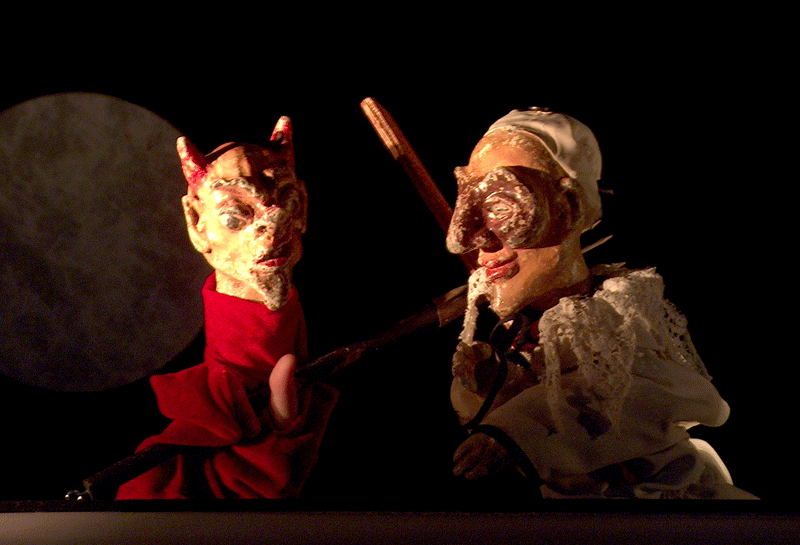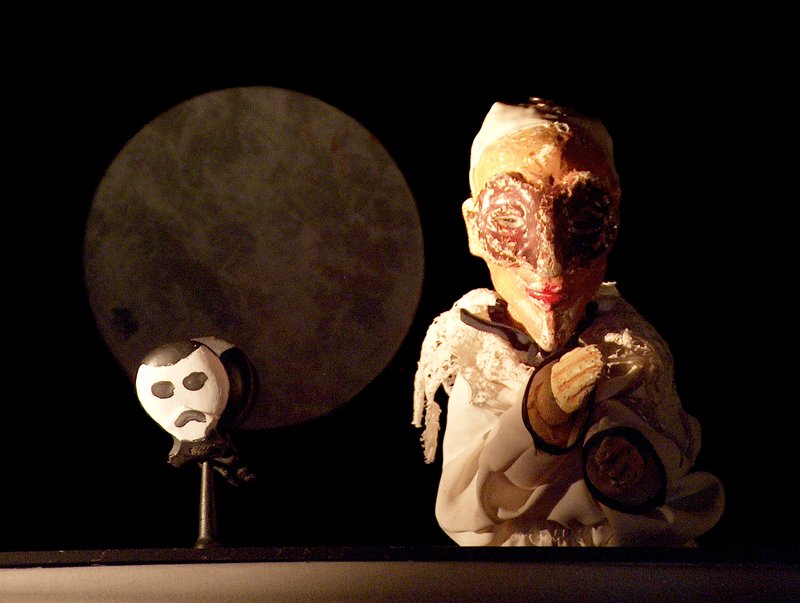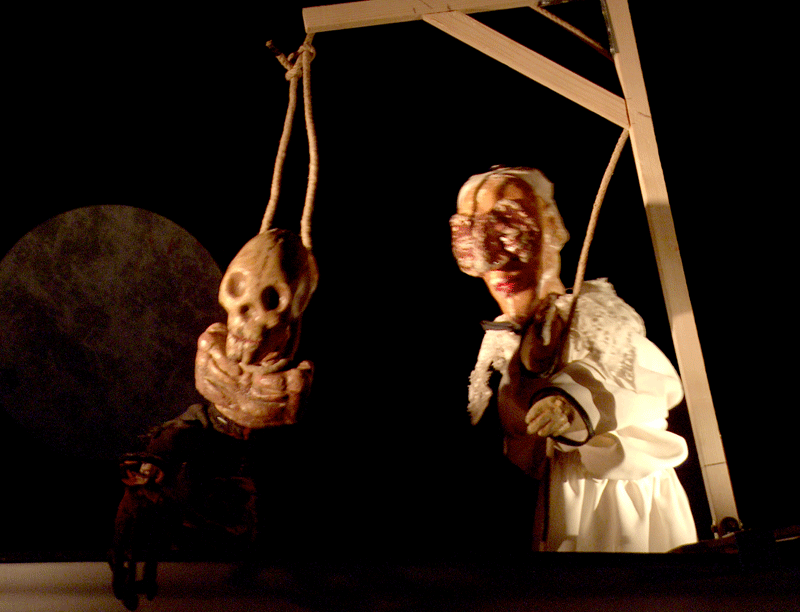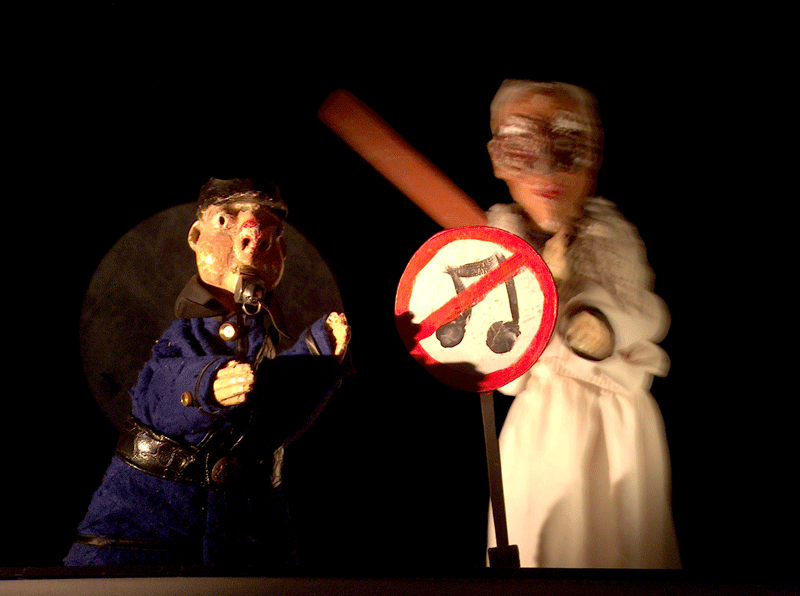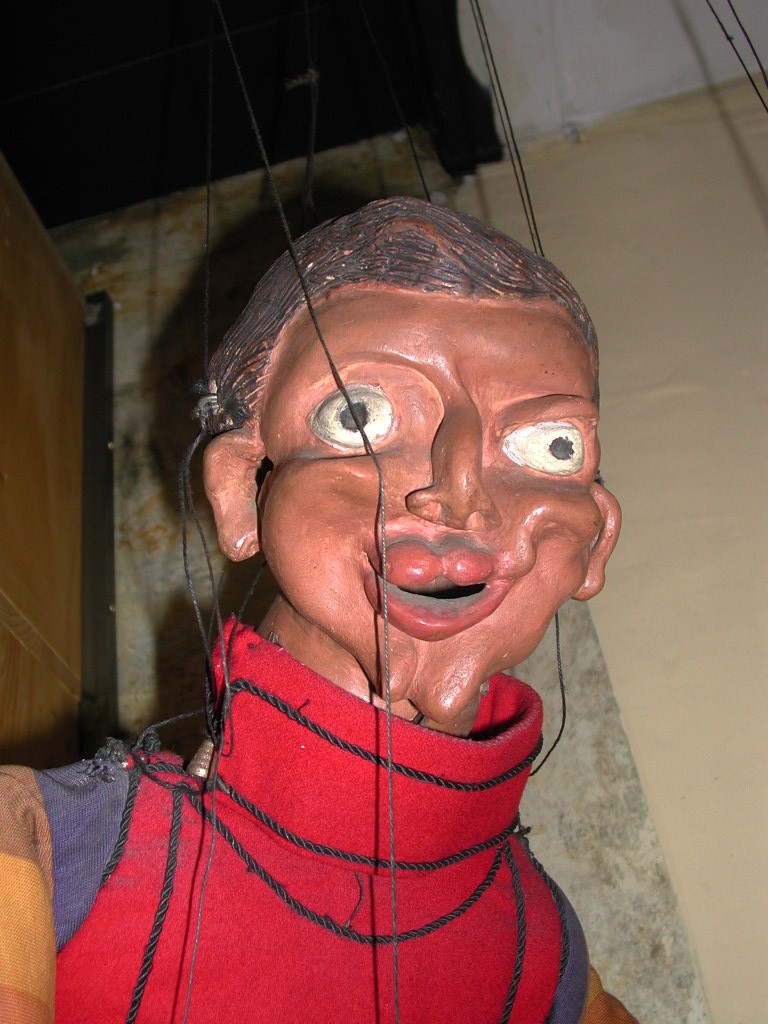 ROUTES OF POLICHINELA (català) (español) (français) (portugués)
Puppets and cities of Europe
Current Research Project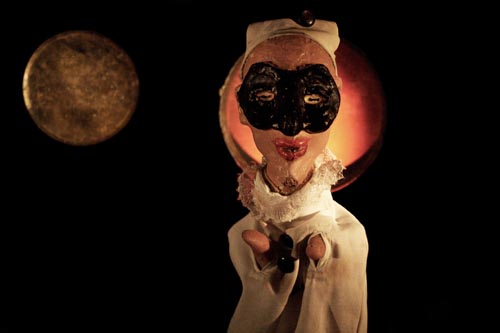 Project Outline - resumé
- A research project that will lead to the publication of a book, to come out in various languages (Spanish, Catalan, Basque and Portuguese confirmed, English, French, Arabic, Turkish probable), and an exhibition on the same subject, with the same title, to be organised by TOPIC in Tolosa, (Spain).
- Contents: the cities and their different puppet traditions. In each city a character. The past and the present cross over each other in this transversal vision that will look in depth at what is known about each puppet tradition in relation to its city.
- Working process: study visits to the cities chosen, conference on the subject of Pulcinella, performances of "Full Hands". Preparation of the final exhibition.
- Cities: Naples, Lyon, Paris, London, Copenhagen, Berlin, Prague, Moscow, Budapest, Bucharest, Vienna, Athens, Istambul, Teheran, Venice, Cairo, Damascus, Beirut, Palermo, Barcelona, Madrid, Lisbon.
- Principal lines of argument:
- The puppetering language of the "Pulcinella" family as the common denominator in European traditional puppet theatre.

- What separates, unites

. The elements of synthesis, farce, humour, rhythm, characters, the puppet booth. A common language between different countries, societies, languages and religions.

- Punch (England), Polichinela (Spain), Don Roberto (Portugal), Guignol (Lyon, France), Polichinelle (France), Pulcinella (Italy), Kasperl (Germany), Mester Jakel (Denmark), Kasparek (Cheque Republic), Vitez Laszló (Hungary), Petrushka (Rusia), Vasilache (Romania), Karagosis (Greece), Karakoz (Turkey), Aragosi (Egypt), Titella (Catalonia), Don Cristóbal Polichinela (Spain): "national" characters, but all related to Pulcinella. They speak the same language.

- Cities as spaces for encounter, cross-fertilisation and knowledge in popular puppet traditions.

- An itinerant exhibition developed in collaboration with TOPIC (International Puppet Centre of Tolosa) with the title "Routes of Polichinela - Puppets and Cities of Europe", will be on show in the cities where the book is presented in each different language. (Exhibition of photographs, posters, puppets and videos, accompanied by brief texts).
Presentation of the Project
Toni Rumbau, puppeteer and founder member of La Fanfarra puppet company (1976) and the Malic Theatre (1984-2002), plans to pour his practical and theoretical knowledge into this project, as well as the experience of his travels and of the hundreds of festivals in which he has participated throughout his long artistic career. A book which, under the slogan that which separates unites, will be the culmination of his trajectory as puppeteer and man of the theatre, and which goes beyond the subject of puppets to establish a wider reflection about Europe and the "spirit of Pulcinella" which, according to the author, is to be found at the heart of its cities. These cities are, to begin with, those of the Mediterranean; at their head, Naples with its Commedia dell'Arte mask theatre, in which the character originated; then, with the expansion of Commedia dell'Arte throughout Europe so the spirit of Pulcinella spread to other cities.
An ambitious and complex project which demands a tight schedule of journeys and research through various European and Mediterranean countries.
Over the course of a long career, Toni Rumbau has developed his personal reflections on puppets and the puppeteer's profession. Some of his shows demonstrate this concern, such as "Double and Shadow", (a conference-show premiered at the Barcelona Festival Grec'1999), or the opera "Euridice and the Puppets of Chairon" with music by Joan Albert Amargós, (premiered at the Festival Grec'2001). His trips, such as those made on various occasions to Turkey, Lebanon, Egypt, Syria and Albania have always, in part, focused on research and reflection about the art and geographic domain of puppets.
The creation in 2002 of the network "Mediterranean Shadows and Puppets", together with various Turkish, Lebanese, Tunisian, French and Catalan puppeteers and festivals, was inspired by a similar aim.
In 2007 he published his book "Malic, Adventures with Puppets", (in Catalan in 2007, in Spanish in 2009 and in Portuguese in 2010), an artistic autobiography in which reflections about puppets are combined with a personal vision concerning the passage of time and social and political changes of the last forty years.
The success of this book has been a factor in encouraging Toni Rumbau to continue in this line of theoretical and personal reflection, with a complex and multi-form project which will be the culmination, as has been said, of his dedication to the world of puppets.
"Routes of Polichinela" will be a book of travel and research about puppets, about different world cultures and the possibility of openess towards the other, about cities and living traditions, about popular languages which come together and defend both the local and the global.
The key concepts of the project are:
- The idea that popular puppet theatre, inspired by the model of Pulcinella, is present in all European cultures, having once rooted itself with other shapes and names, always sharing similar characteristics and stage language. The cities and their specific, particular puppets.
- A Europe of cities, courageous in its openess to those cultures which, from the periphery, have questioned the Continent and at the same time helped in its construction in an intimate, fruitful and sometimes dramatic dialogue.
- Europe and the Mediterranean as origin and example of the complex plurality of cities and cultures. The importance both of their differences and of their common spaces. The local and the global.
- The practice of puppets in the day-to-day life of cities. Puppeteers in the past and present.
- Puppet theatre as a discipline in being multiple, open to the other.
Based on these thematic axes, research will comprise different urban and cultural landscapes tying together aspects related to puppets, in a journey that runs from the past to the present, and will include a number of detailed visits to some of the most important episodes we wish to highlight.
The book "Routes of Polichinela" will be written in Catalan and Spanish (both versions published by Arola Editors), while translation and publication in Portuguese has been confirmed, to be undertaken by the Museu da Marioneta in Lisbon. Possible co-editions are being considered in other languages, such as Turkish (Cengiz Ozek from Istambul has shown interest), Arabic (Karim Dakroub from Beirut is also interested in being involved in the enterprise), as well as English, French and Italian.
Partners and collaborating institutions:
Editorial Arola (co-edition in Catalan and Spanish)

TOPIC in Tolosa (documentation, collections, Basque version, exhibition logistics)

Museu da Marioneta de Lisboa (documentation and Portuguese edition)
Institut de Cultura de Barcelona (ICUB - Ayuntamiento de Barcelona) - (Support and collaboration)

Institut Ramón Llull - (Support and collaboration)

Instituto Cervantes - (Support and collaboration)

Karim Dakroub, director of the theatre centre Khayalart in Beirut (collaboration, help with the Arabic edition)

Cengiz Ozek, director del Festival de Títeres de Estambul (collaboration, help with the Turkish edition)

Cervantes Institute in Damascus (assistance with the tour in Arab countries)

The Museo del Institut del Teatre de Barcelona (documentation)

Stéphanie Lefort, Théâtre de Guignol Les Zonzons, in Lyon (

collaboration

in Lyon)

Jacques Trudeau, Secretary of Unima International (support, logistical help)